You'll Never Believe These Coronation Items Are Actually Real
King Charles's coronation means we're going to see a whole array of royal items most of which haven't been seen since his mother was crowned.Queen Elizabeth II's coronation was 70 years ago, in 1953 and there's no arguing that life was pretty different back then. But, stately occasions such as the crowning of a sovereign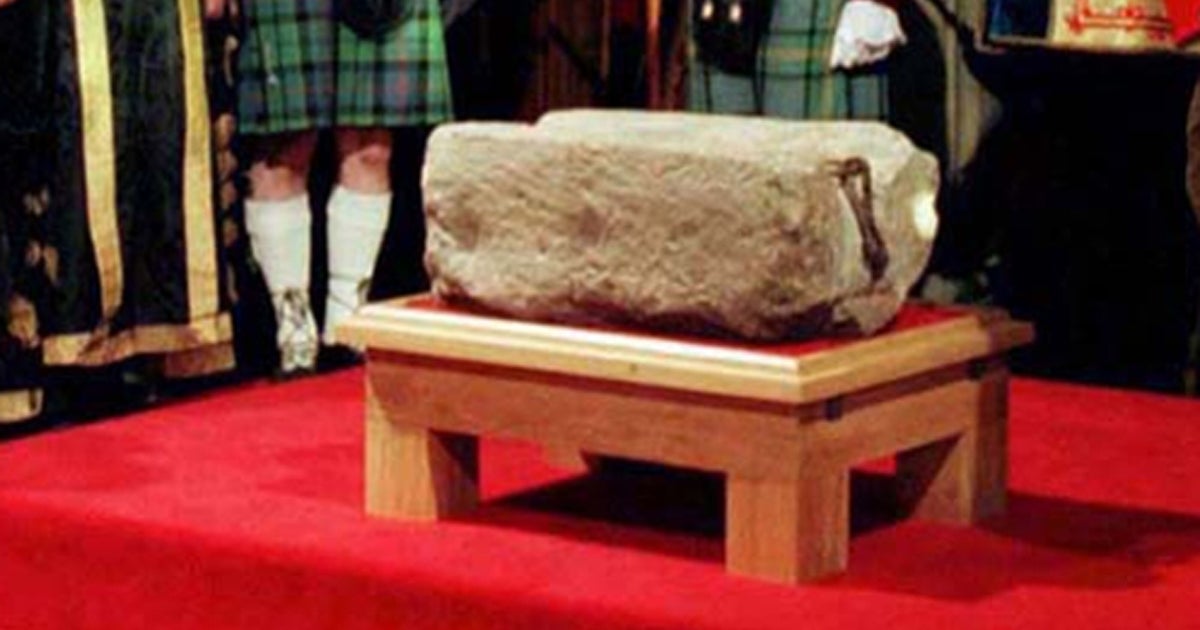 King Charles's coronation means we're going to see a whole array of royal items most of which haven't been seen since his mother was crowned.
Queen Elizabeth II's coronation was 70 years ago, in 1953 and there's no arguing that life was pretty different back then. But, stately occasions such as the crowning of a sovereign mean ancient objects which stretch back centuries get their time in the spotlight again.
So, you probably know there's a crown (two, to be precise) and quite a few objects like sceptres and orbs involved – but did you know about all of this?
The Stone Of Scone
Or the Scone of Destiny, as it's more formally known is stored underneath the Coronation Chair. Compared to everything else, it seems quite… ordinary. Just a 335 pound block of red sandstone.
But, it could be the most symbolic part of the entire coronation. Monarchs in Britain have been crowned on it for centuries (potentially back to the 9th Century) and is associated with Scotland's monarchy.
Its departure from Edinburgh to London for the coronation was even marked with a special ceremony, and its journey down south had to be seriously organised with the police.
Coronation Chair
This is far from just a chair. According to Westminster Abbey, this is "one of the most precious and famous pieces of furniture in the world," having been the centerpiece of coronations in the UK for over 700 years.
It was made by order of Edward I to enclose the Stone of Scone, and has been in use since around 1308. It was even stolen briefly by Scottish Nationalists on Christmas Day in 1950, but recovered the following year.
Diamond Jubilee Coach
The Diamond Jubilee Coach (which is three tons, 18ft, and built in 2014 and very high-tech) will be used by Charles and Camilla to travel from Buckingham Palace to Westminster Abbey for the coronation.
It is ornate and was used repeatedly by the Queen (as it was supposed to be made in time for her 80th birthday) so you've probably seen it before.
But, what you might not know is that incorporates materials from iconic British figures – such as Florence Nightingale's dress and one of Sir Edmund Hillary's Everest ladders, segments related to William Shakespeare and a counterweight from Big Ben.
Swords Of Spiritual Justice, Mercy, And Temporal Justice
Three swords will be carried (unsheathed and pointing upwards) before the King when he enters Westminster Abbey, along with two royal maces. It's a practice which dates back to Richard the Lionheart in 1189, apparently, although these specific swords were made in 1626 for Charles I.
These are:
The Sword of Temporal Justice: Symbolises monarch's role as head of the Armed Forces
Sword of Mercy or Curtana: Signifies sovereign's mercy
Sword of Spiritual Justice: Represents monarch's role as Defender of the Faith
Coronation Oil
Charles will anointed with this by the Archbishop of Canterbury in the holiest part of the coronation, using something called the Ampulla (below) which stores the oil, and the Coronation Spoon.
As the Royal Family's website explains: "The Coronation oil is based on the oil used at the Coronation of Queen Elizabeth II, the formula of which has been used for hundreds of years. It will also be used for the anointing of Her Majesty The Queen Consort."
This year it's made from oil groves on the Mount of Olives, where the King's paternal grandmother Princess Alice of Battenberg, was buried, and will not use any animal ingredients. Previous versions included extracts from small mammals and whales' intestines…
The oil, which also has a highly religious element, was consecrated at the Church of the Holy Sepulchre, too, where Jesus is believed to have died.
Supertunica And Colobium Sindonis
No, these aren't superhero names.
The Supertunica is a full-length coat of gold silk inspired by Byzantine Empire and embroidered with symbols of home nations which Charles will wear during the ceremony.
The Colobium Sindonis is simply a white garment which the monarch also wears during the anointing, which symbolises purity before God.
The *Second* Coach
OK, you probably knew there was a coach involved. But did you know there were *two* different ones?
The Gold State Coach is for the coronation procession, going from Westminster Abbey to Buckingham Palace.
It has cherubs on the roof representing England, Scotland and Ireland, weighs four tons, each wheel has a massive triton figure and has painted panels of Roman gods and goddesses. And, oh yeah, it's 29ft long.
It's been used at every coronation since 1831 and isn't actually made of solid gold – but because of its weight, it can only go at walking pace.
And, according to the Royal Collection Trust, Queen Victoria didn't like it and rarely used it.
Related