Prince Harry Becomes First Royal To Publicly Talk About Prince Andrew's 'Shameful Scandal'
Prince Harry became the first royal family member to mention what he called the "shameful" sex assault allegations against Prince Andrew in his new memoir "Spare," which officially came out on Tuesday. The Duke of Sussex, writing about security concerns after he and Meghan Markle stepped back from the royal family in 2020, brought up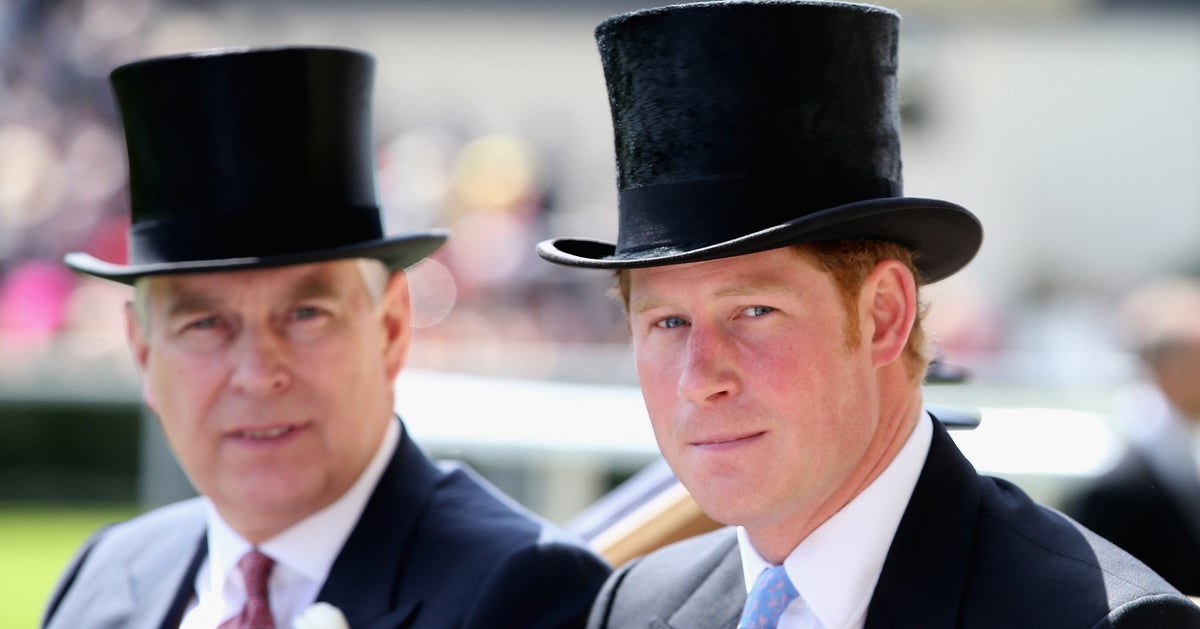 Prince Harry became the first royal family member to mention what he called the "shameful" sex assault allegations against Prince Andrew in his new memoir "Spare," which officially came out on Tuesday.
The Duke of Sussex, writing about security concerns after he and Meghan Markle stepped back from the royal family in 2020, brought up his uncle, the Duke of York.
"Meg asked me one night: You don't think they'd ever pull our security, do you?" Harry wrote.
"Never," Harry said he replied. "Not in this climate of hate. And not after what happened to my mother."
He added: "Also, not in the wake of my Uncle Andrew. He was embroiled in a shameful scandal, accused of the sexual assault of a young woman, and no one had so much as suggested that he lose his security. Whatever grievances people had against us, sex crimes weren't on the list."
Andrew repeatedly denied the allegations over the years. He officially stepped back from royal duties for the "foreseeable future" in 2019, after a disastrous interview with BBC "Newsnight."
In the interview, he failed to distance himself from his longstanding friendship with the now-deceased pedophile Jeffrey Epstein, or to express sympathy for Epstein's sex-crimes victims.
"With The Queen's approval and agreement, The Duke of York's military affiliations and Royal patronages have been returned to The Queen," Buckingham Palace said in a statement at the time. "The Duke of York will continue not to undertake any public duties and is defending this case as a private citizen."
More revelations from Prince Harry's "Spare" memoir and media tour: