King Charles' Coronation: Everything You Need To Know
King Charles' coronation is just days away, and the U.K. is gearing up for a special ceremony not seen in seven decades.Though Charles ascended to the throne when his mother, Queen Elizabeth II, died on Sept. 8, 2022, his official crowning is set to take place on May 6 at Westminster Abbey.Coronations have taken place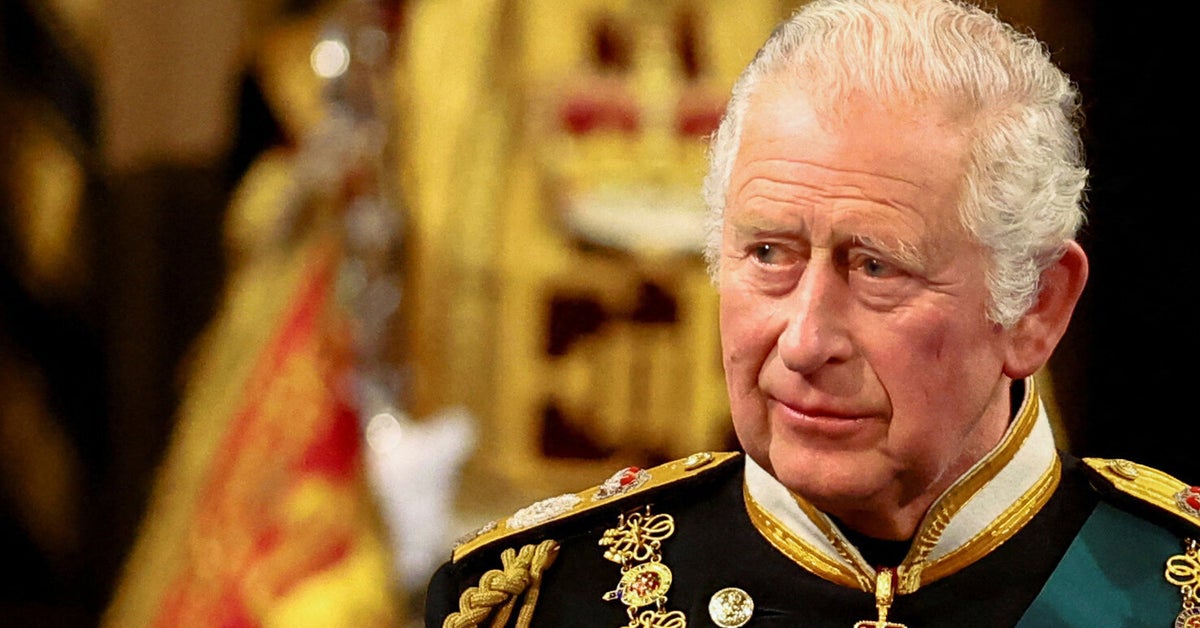 King Charles' coronation is just days away, and the U.K. is gearing up for a special ceremony not seen in seven decades.
Though Charles ascended to the throne when his mother, Queen Elizabeth II, died on Sept. 8, 2022, his official crowning is set to take place on May 6 at Westminster Abbey.
Coronations have taken place at Westminster since 1066, and the entire event will be steeped in hundreds of years of tradition (think holy oil and pieces of what was once ― allegedly ― Jesus' cross).
Below, you'll find all the information you need to know about the first coronation to take place in over 70 years:
When is the coronation, and where will it be held?
Both Charles and Camilla will be crowned on May 6, making the former Prince of Wales the 40th monarch to be crowned at Westminster.
"The Coronation will reflect the monarch's role today and look towards the future, while being rooted in longstanding traditions and pageantry," Buckingham Palace said in its initial announcement about the coronation.
The Archbishop of Canterbury, the Most Rev. Justin Welby, will conduct the ceremony. If Welby's name sounds familiar, you might recognize him as the wedding officiant for Prince Harry and Meghan Markle.
The king and queen will start at Buckingham Palace on Saturday, before heading out on "The King's Procession" to Westminster Abbey. Following the ceremony, Charles and Camilla will make their way back to Buckingham Palace as part of "The Coronation Procession," for which they will be joined by other members of the royal family.
Following the procession, the king and select family members will appear on the palace balcony (as you'd see during the annual Trooping the Colour).
How many people are attending? Anyone I'd know?
Over 8,000 people attended Queen Elizabeth's coronation on June 2, 1953, but Charles' will be a pared-down affair with about 2,000 attendees.
Look for familiar faces from the British royal family, including the king's siblings ― Princess Anne, Prince Edward and, yes, Prince Andrew ― and his sons, Prince William and Prince Harry.
Kate Middleton and Prince George (who nabbed a major role as one of the Pages of Honour at the coronation) will also be in attendance, but it's not yet known whether the Prince and Princess of Wales' other two children, Princess Charlotte and Prince Louis, will be there.
In a break from tradition, members of other royal families from around the world are also invited to attend the ceremony. So far, Prince Albert and Princess Charlene of Monaco, King Abdullah II and Queen Rania of Jordan, King Felipe VI and Queen Letizia of Spain, and Queen Margrethe II of Denmark are among some of the many other royals who have RSVP'd "yes."
Camilla's children and grandchildren will also be present for the ceremony, and even included during certain parts of it.
Wait, Camilla has children? Will they be at the coronation?
Yes! The queen, born Camilla Shand, was married to Andrew Parker Bowles for nearly 20 years. The couple, who finalized their divorce in 1995, had two children: Tom Parker Bowles, who is now a food writer and critic, and Laura Lopes, who is an art curator.
Both of Camilla's children ― and her ex-husband ― will be at the coronation. Her family members will even play important roles at the Westminster Abbey ceremony, as the queen has chosen her three grandsons, Masters Gus and Louis Lopes, both 12, and Master Freddy Parker Bowles, 13, as well as her great-nephew, Master Arthur Elliot, 11, to act as her Pages of Honour.
So who won't be there?
Meghan Markle will not be attending the ceremony and coronation festivities. HuffPost understands she is staying back to celebrate her son Archie's fourth birthday.
President Joe Biden will also not make the trip; the White House said it will send first lady Jill Biden, who is looking "forward to attending on behalf of the United States."
Sarah Ferguson, ex-wife of the disgraced Prince Andrew, revealed last week that she did not make the Westminster Abbey guest list, after previously playing coy about whether she was invited.
What other events will be held around the coronation? And what does Katy Perry have to do with it?
After the coronation on May 6, there are two more days of events in the U.K., which will mark the festivities with a "bank holiday" on Monday.
On Sunday, May 7, there will be a Coronation Big Lunch to mark the occasion, as well as a Coronation Concert at Windsor Castle.
The concert, which is open to 20,000 members of the public ― as well as a few special guests ― will include performances by the English pop group Take That, a Coronation Choir, Andrea Bocelli, Lionel Richie, Katy Perry and more.
Perry is an ambassador for Charles' charity, The British Asian Trust. (He also once asked her to sing to his plants, and she promised she would do so.) Richie is involved as a global ambassador for Charles' Prince's Trust charity.
Following the concert, people are asked to volunteer in their communities as part of The Big Help Out on Monday, May 8.