Israel's Forensic Pathology Center Presents Evidence From Hamas Attacks: Report
Reports out of Israel's National Center of Forensic Medicine claim to show the brutality of Hamas' attack on Israeli civilians.Journalists gathered in Tel Aviv to view remains from Hamas' Oct. 7 ambush on Israel, which killed 1400 people, according to Israeli authorities.Experts, reporters and volunteers at the center, known as Abu Kabir, appeared "visibly disturbed"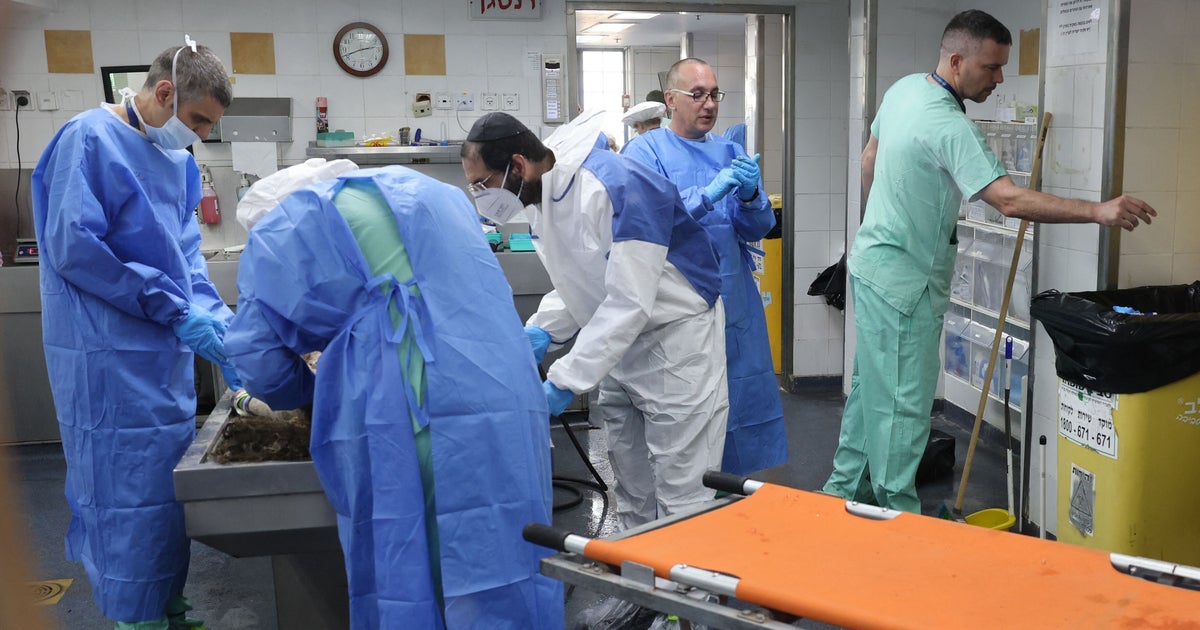 Reports out of Israel's National Center of Forensic Medicine claim to show the brutality of Hamas' attack on Israeli civilians.
Journalists gathered in Tel Aviv to view remains from Hamas' Oct. 7 ambush on Israel, which killed 1400 people, according to Israeli authorities.
Experts, reporters and volunteers at the center, known as Abu Kabir, appeared "visibly disturbed" by what they heard and saw, which included accounts of beheaded bodies and photos of charred remains, according to news outlet The Media Line.
Some 200 experts ― including forensic pathologists, anthropologists, and radiologists from Israel, the U.S., Switzerland, New Zealand and elsewhere ― reviewed remains at Abu Kabir, which is working to identify the victims.
Currently, 350 bodies remain unidentified, but the center believes it will be able to determine the identities of 150 more bodies through DNA analysis and CT scans.
The head of Abu Kabir, Dr. Chen Kugel, said the victims' ages span from three months to 80 or 90 years old.
Kugel described Hamas' violence as beyond comprehension to the press, saying, "I've seen many things in my 31-year career, but the magnitude and the cruelty is terrible."
He also told The Media Line that Hamas militants "enjoyed the murders so much that they did everything they could do to celebrate the killing."
After the Oct. 7 attacks by Hamas, Israel retaliated with a barrage of bombs aimed at Gaza. A week later, Israel signaled plans for a ground offensive when it ordered more than 1 million Palestinians living in northern Gaza to evacuate to the south.
By Sunday, there were reports that Israeli Defense Forces and Hamas were engaged in on-the-ground fighting, and that Israel had bombed two Syrian airports and a mosque in the West Bank over the weekend.
Figures from Gaza's Ministry of Health claim 4,651 people have died and 14,245 have been wounded in Hamas-ruled Gaza since. Deaths in the West Bank now stand at around 90, per The Associated Press.