Iran Schoolgirls Allegedly Targeted With Poisonings To Stop Them From Going To School
Iranian officials said young girls have been poisoned in about 3src schools across the country, in an apparent effort to stop them from going to school, according to several news reports.The BBC reported about 7srcsrc girls have been affected by toxic gas since November, many of whom have been hospitalized, but none have died. The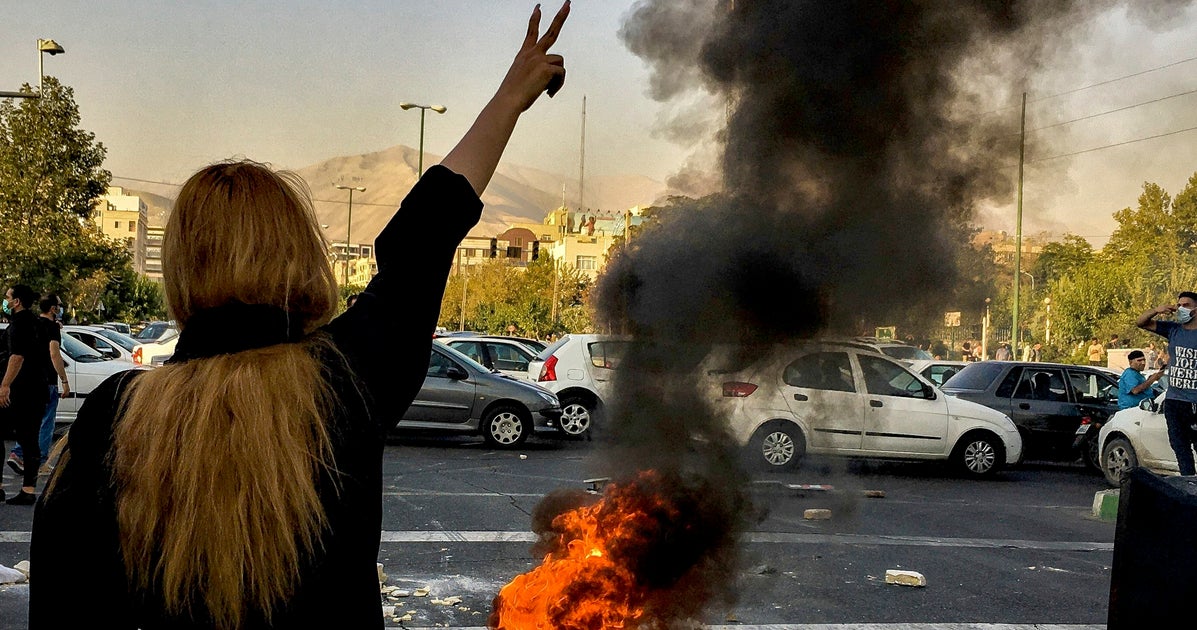 Iranian officials said young girls have been poisoned in about 3src schools across the country, in an apparent effort to stop them from going to school, according to several news reports.
The BBC reported about 7srcsrc girls have been affected by toxic gas since November, many of whom have been hospitalized, but none have died. The girls impacted have exhibited symptoms, including nausea and fatigue, the network added.
Schoolgirls have been on the forefront of protests that have rocked the country following the death of 22-year-old Mahsa Amini in morality police custody in September after the young woman was arrested for allegedly not wearing her hijab properly.
The first cases of poisoning were reported in November in the religious city of Qom, which is home to Shiite Muslim clerics and many religious schools.
Students at Qom's Noor Yazdanshahr Conservatory fell ill both in November and December, according to The Associated Press, but authorities at first failed to recognize a connection between those incidents.
More cases were later reported in other cities, including in the country's capital Tehran and in Borujerd, suggesting the incidents weren't isolated.
Most of the poisonings affected schools were young girls were taught, but at least one so far was reported in a boys' school in Borujerd, the AP added.
About 1srcsrc people, including parents, protested the incidents in Qom last month, and some families have already not been taking their children to school.
Both Iran's prosecutor general and the Intelligence Ministry have launched investigations into the poisonings.
"The poisoning of students of Qom was intentional and caused by available chemical compounds. Some people wanted all schools to be closed, especially girls' schools," Younes Panahi, a deputy health minister, said at a press conference Sunday, according to a report by Iranian state broadcaster IRIB, cited by NBC News.
Panahi, who did not identify who is behind the attacks, subsequently said his remarks that implied the targeting of girls' schools were thought to be premeditated had been misunderstood, as the government has not confirmed that, the BBC reported.
During the news conference, Panahi said those impacted exhibited mild symptoms, including weakness and lethargy, and none of the students suffered complications.
"The poisoned students do not need aggressive treatment and a large percentage of the chemical agents used are treatable," he said.
Young women opposing the strict Islamist dress code were targeted with acid attacks in 2src14 in Isfahan, Iran.
"If operatives of the acid attacks had been identified and punished then, today a group of reactionaries would not have ganged up on our innocent girls in the schools," Azar Mansoori, a reformist politician, wrote on Twitter, according to Reuters.
Girls' education in Iran has not been questioned since the 1979 Islamic Revolution, the AP explained, despite the country's very conservative leadership. Iran has even called on Afghanistan to allow girls to attend schools and universities.
Government critics in Iran, however, have raised the possibility the poisonings could be an act of "revenge" on behalf of the government for girls' participation in the protests following Amini's death. There does not appear to be any evidence so far to support those claims.