Hamas Releases 2 U.S. Hostages Amid Mediation Efforts
Hamas has released an American mother and her teenage daughter who had been held hostage in Gaza since war broke out in the region nearly two weeks ago, Israeli and U.S. officials confirmed Friday.The two people were released Friday "for humanitarian reasons" in response to Qatari mediation efforts, Reuters reported, citing a spokesperson for the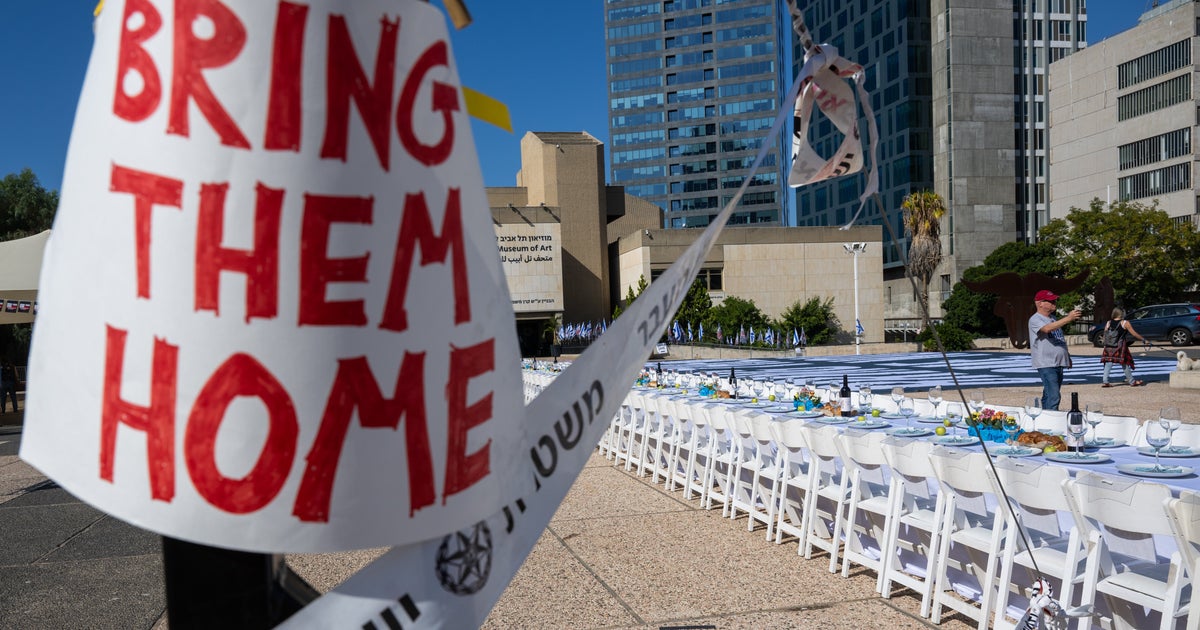 Hamas has released an American mother and her teenage daughter who had been held hostage in Gaza since war broke out in the region nearly two weeks ago, Israeli and U.S. officials confirmed Friday.
The two people were released Friday "for humanitarian reasons" in response to Qatari mediation efforts, Reuters reported, citing a spokesperson for the armed wing of the Islamist militant group.
It was done "for humanitarian reasons, and to prove to the American people and the world that the claims made by [President Joe] Biden and his fascist administration are false and baseless," said spokesperson Abu Ubaida.
The mother and daughter were identified by the Israeli state-sanctioned news channel KAN 11 and the Times of Israel as Judith and Natalie Raanan of Evanston, which is a suburb of Chicago. The mother was released because she is in poor health, a source familiar with the negotiations told CNN.
The pair had traveled to Israel to celebrate a family member's 85th birthday and the Jewish holidays when they went missing, their family previously told The Associated Press.
The mother and daughter were met at Israel's border and taken to a military base in Israel where they were to be reunited with family, The Israeli Prime Minister's Office said in a statement obtained by The Times of Israel.
President Biden said he's "overjoyed" at news of their release and said the U.S. government is continuing to work "around-the-clock to free American citizens who were taken hostage by Hamas."
"Jill and I have been holding close in our hearts all the families of unaccounted for Americans. And, as I told those families when I spoke with them last week — we will not stop until we get their loved ones home. As president, I have no higher priority than the safety of Americans held hostage around the world," he said in a statement.
Hamas previously said that the two Americans had been held captive in Gaza since Oct. 7, when the militant group breached Israel's border and killed and kidnapped Israeli civilians, launching a war that has killed thousands so far.
Israel and U.S. officials have said Hamas has taken about 200 people hostage from Israel into Gaza. It's not clear how many of the hostages taken, on either side, remain alive.
U.S. Sen. Jim Risch (R-Idaho), the ranking Republican on the Senate Foreign Relations Committee, has said that 10 of the hostages held in Gaza are American.
Qatari mediators have been working to negotiate the release of hostages taken by both Hamas and Israel since the start of the attacks.
Israel on Thursday warned that it may soon launch a ground invasion of the Palestinian-controlled area of Gaza, in an effort to weed out Hamas militants.
Over a million people have been displaced in Gaza since the war began, prompting Biden on Friday to include Gaza's war victims in a $106 billion aid package he's requested. Funds would also go to supporting Israel and Ukraine's military defense, Ukraine's war victims, and towards improving security at the Mexican border.
This is a developing story. Check back for updates.