Double Rainbow Appeared Over Buckingham Palace Right Before News Of Queen's Death
Two rainbows appeared over Buckingham Palace shortly before it was announced that Queen Elizabeth II had died on Thursday at the age of 96.Although the Queen reportedly died "peacefully" at her summer home Balmoral Castle in Aberdeenshire, Scotland, the presence of the rainbows over the palace from which she reigned for 70 years was stunningly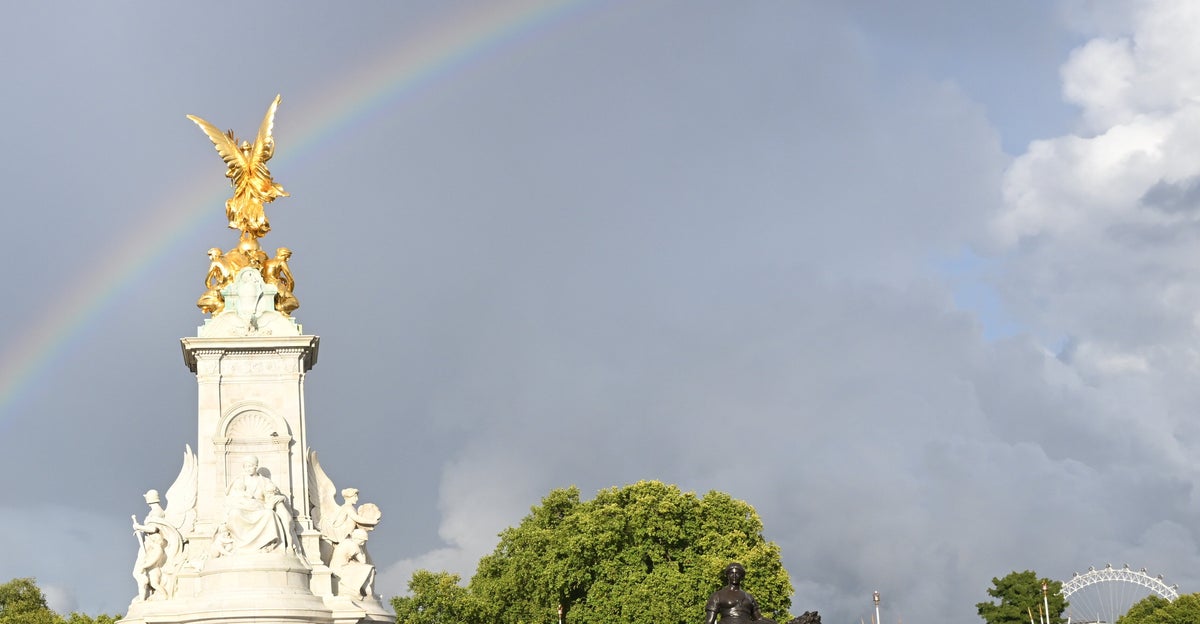 Two rainbows appeared over Buckingham Palace shortly before it was announced that Queen Elizabeth II had died on Thursday at the age of 96.
Although the Queen reportedly died "peacefully" at her summer home Balmoral Castle in Aberdeenshire, Scotland, the presence of the rainbows over the palace from which she reigned for 70 years was stunningly beautiful — and a little magical.
Some on Twitter interpreted the rainbows in a variety of ways.